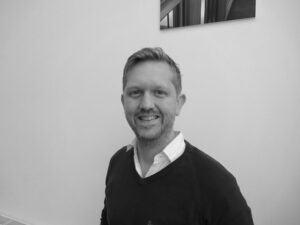 Lee Coates, the company's technical director, looks at fire training in the build up to Christmas.
Business Safety Week
The UK Chief Fire Officers Association designated the second week of September as Business Safety Week.
The initiative was to build on the goals set out in the association's Business Safety Strategy that aims to reduce the risk of fire in companies or trade organisations of all sizes as Christmas approaches.
The message of this year's campaign was to keep it SIMPLE.
• Store stock safely: keep corridors, stairs and exits clear
• Identify alarm points so you can warn others
• Make sure doors are closed to stop fires from spreading
• Place things that catch fire away from things that cause fire
• Let someone know if you spot fire safety problems
• Ensure everyone knows what to do if a fire alarm sounds.
It may not yet be Christmas but, as the association says, some companies are beginning to gear up for it, with recruitment programmes to attract temporary staff.
Part time & seasonal staff
The association's core message is that part-time or seasonal staff need, as part of initial training, to have the fire safety knowledge to keep themselves, customers and colleagues safe. That needs planning and forethought.
However, it's also a good opportunity to remind permanent members of staff of those safety rules, because regular training is a requirement of fire regulations.
Put simply, senior managers must be aware of their legal responsibilities under the Regulatory Reform (Fire Safety) Order 2005.
Under it, managers designated as responsible persons must carry out regular reviews to ensure fire safety issues are identified and eradicated to increase safety. The key word is regular.
The most important duty of that responsible person, or people, is to look realistically at their business, make an assessment of possible risk, and put in place strategies for dealing with it.
However, a responsible person doesn't need to be an expert in fire safety; merely that he or she appoints someone who is, often an external advisor – and that starts with a fire risk assessment.
For many companies (including us!), Christmas may seem a long way away, but strategies to deal with fire aren't just a seasonal issue.
Fire Training is Key
It's why the Fire Officers Association's initiative is timely, because fire can strike at any time – especially when part-time or temporary staff are on the payroll. It's why fire safety training is so important.
It does happen. For example, to Pure Wafer on 21st December 2014 at their factory in Swansea. The fire took over 60 fire fighters to extinguish, led to more than 100 redundancies, and the transfer of business to the USA.
So it should also be a time for companies to look more holistically at fire safety, recognising that the holiday season is also a time when companies often shut down for extended periods.
Our business at Wrightstyle is about fire safety and the ways in which fire can be safely contained and, therefore, more easily dealt with.
Our steel and aluminium glazing systems are designed to contain fire for up to two hours, minimising damage, allowing people to escape, and giving fire and rescue services the time to deal with the emergency.
Because all fires, large or small, are an emergency for any business, whatever their size. It's not just about damage to stock or property, let alone the danger to people – at the very least it's about continuity of operations.
It's therefore a good time to heed the professionals' advice and, in addition to staff safety training, to also look at your company's wider fire safety strategies, and the active and passive measures you have in place.
That includes containment strategy and how your building or business would cope with a fire, or the aftermath of one. External fire safety glazing or internal glass screens and doors could be part of a cost-effective answer.
So it's not really about Christmas just yet (thankfully). But it is about fire and the potential consequences of it.