---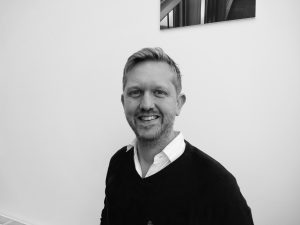 After nearly 18 years with Wrightstyle, our technical director, Lee Coates, is departing for pastures new at the end of this month.
Lee joined the company in 1999 from WS Atkins, initially as a CAD technician, progressing to Technical Manager, responsible for our expanding testing programme and overseeing our technical department.
He was a key element in the company's transition from a systems supply-only company to a manufacturing fabricator – leading on the successful integration of CNC machinery with IT programming.
Latterly, as Technical Director, he oversaw our application for and compliance with ISO 9001, and represented the company in the UK and internationally on many highly technical security projects.
Lee Coates said: "Over the years I have been lucky to be part of the company growing from its UK base to overseas markets, to fabrication and in more recent years into installation contracts.
"Each stage of growth has had its individual challenges, yet it has also given me the opportunity to work with some great people and some fantastic product suppliers along the way," he said.
Lee's move to Hero-Fire means that he will be able to utilise the skills and experience that he's gained with Wrightstyle, while continuing to work with us and our customers in the provision of high performance glazing systems.
Tim Kempster, Wrightstyle's managing director, said that:  "Lee joined us at the very early stages of our development, quickly becoming a central part of the company, overseeing our systems development and testing programmes for both UK and export markets.
"This helped us cement our reputation as a fire rated supplier and in the development and testing of our blast rated systems – systems that were fairly unique at the time and still remain a market leader.
"Lee has been a driving force at Wrightstyle, will be greatly missed, and we wish him every success in his new venture with Hero-Fire," he said.